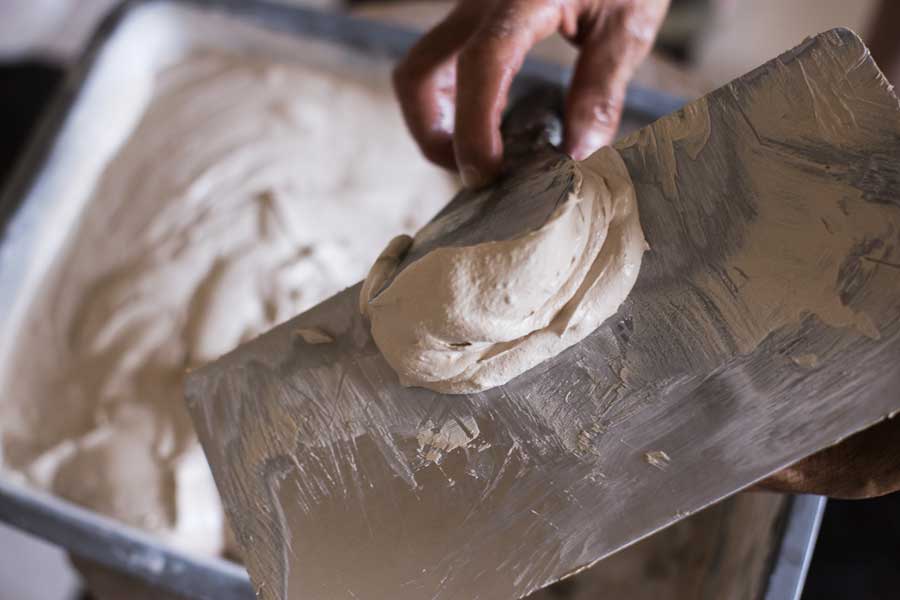 It's a rule of life: accidents happen. That means the walls of your home will get damaged and need repairs. Fortunately, skim coating can make your walls look smooth and brand new again. Or if you have textured walls that you hate, skim coating can make them smooth for the first time. Regardless of if you are fixing a wall or updating a wall, follow these five steps on how to skim coat.
1) Prepare the Room
First, prepare the room for your project. Move aside all your beautiful furniture and decorations. Remove electrical socket coverings. Fill any significant holes with joint compound and take any nails out of the wall. Put down a drop cloth to protect the flooring. You can't be too careful!
2) Skim Coat Plaster
Fill a bucket with joint compound or premixed plaster from your local hardware store; stir with an electric drill until it's smooth. Vertically apply the batter-like compound to the wall with a drywall knife. Once everything is smooth, allow it to dry; wait a few hours.
3) Sand Down Surfaces
Once the compound or plaster fully dries, sand down the walls and ceilings. You can use grit sandpaper and a pole sander. Look over your work and check for any flaws. If there are imperfections, go back and repeat steps 2 and 3 as many times as needed. For smooth, even coverage, use horizontal application.
4) Prime
Next, to seal in your work, apply a latex-based primer. Allow it to dry completely. If there are flaws at this point, go back again and repeat steps 2, 3, and 4.
5) Finishing Touches
Almost done! If you're satisfied, apply any finishing coats; this could be paint or wallpapers. Now, finally, step back and admire your work.
If you're overwhelmed by the process of skim coating or want to hand it off to the experts, My Denver Painter has you covered. We handle everything from interior painting and exterior painting to color consulting and drywall repair.
Would you like a virtual estimate? Contact us today.
By My Denver Painter 1-12-2022