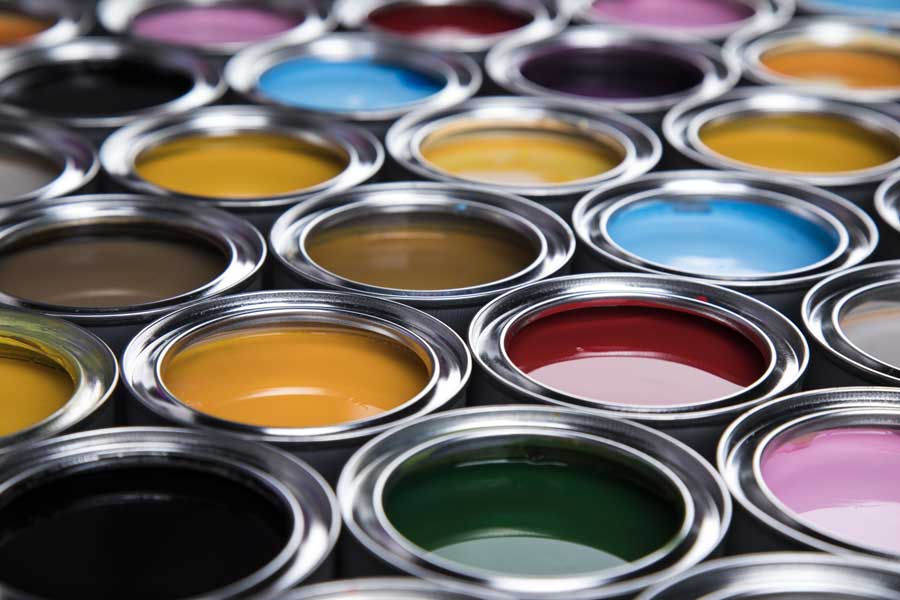 Painting your home is an exciting project to take on. Whether you are painting the exterior, your trim, the walls, or all the above, fresh paint can breathe new life into your home. You know which sheens you need to choose for each application, and you have chosen the perfect colors from the endless sea of choices. Great! But there is one last thing you should consider before purchasing paint for your upcoming project and that is the type of paint you should use. The type of paint you choose will affect the longevity and luster of the finished project for years to come. That is why it is essential to pick the right one. Your friends here at My Denver Painter want to help you make a good, educated decision by outlining the different types of paint there are on the market and what their ideal usage is here for you today.
Oil Based
Sometimes referred to as solvent based, oil-based paints are among the most popular types of paint today. And for good reason! Oil based paint is extremely durable and is sure to stand the test of time wherever you choose to apply it. Because it is so durable, oil-based paint is highly recommended for trim and baseboards. This paint does take a bit longer to dry than other types and it can separate. So be sure to mix it well before using and wait several hours between applying coats.
Water Based
Water based paints are excellent if you want a paint that is low in VOCs. Water based paints do not give off the same noxious fumes that oil-based ones do. Water based paints are also much quicker to dry. Meaning that you can complete your project faster. These paints are not quite as durable as oil-based ones and they can be a bit pricier, but for interior walls they should hold up well.
Latex Based
Latex paints are a great well-rounded paint. They are easy to clean up with just soap and water, which can make painting inside your home less stressful. It is also resistant to deterioration from direct sunlight, which makes it great for the exterior of your home as well. It binds well with all sorts of materials, including brick and concrete. Which makes it a great choice for painting floors or brick fireplace surrounds.
These are the three most common types of paints on the market today. Knowing the differences between them and knowing which applications they are best suited for will ensure you will get the best results from your project. If you need help with a painting project, give My Denver Painter a call. We can help you choose the right paint and provide you with superior results. We will take care of all the prep and cleanup work. That way you can just enjoy the finished product.
By My Denver Painter 12-8-2021