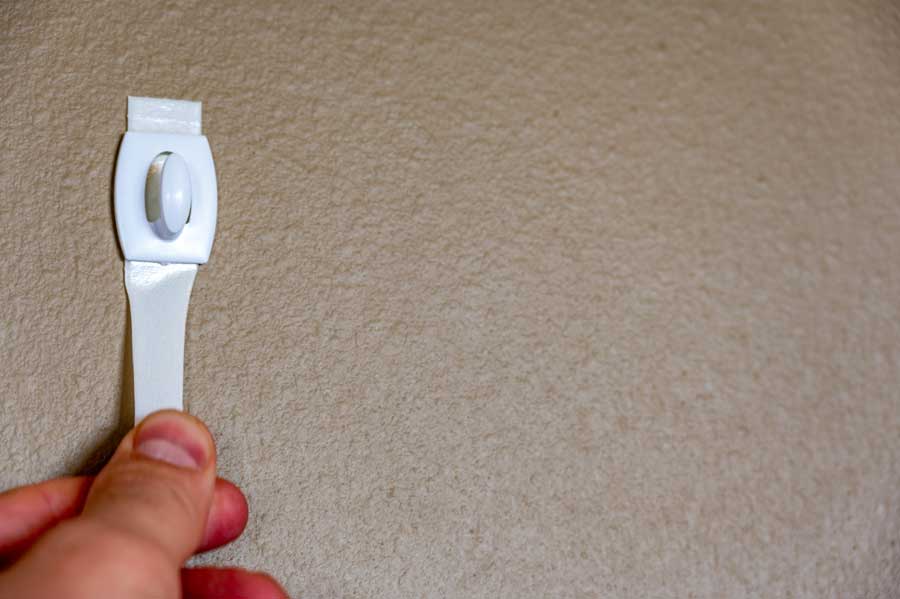 At My Denver Painter, one of our popular services is drywall repair. Oftentimes, the repairs we make are left over from decorations that people have hung in the past. Regardless of if you own or rent the place where you are living, minimizing the damage left behind from decorations is never a bad thing. Here are a few ways you can do just that.
Adhesive Strips
Adhesive strips are cheap and readily available for most. They are easy to use and come in a variety of styles to make hanging anything a breeze. You can pick them up at most convenience stores, which makes them easy to find. They come in Velcro and hook style and vary in mounting strength. Some can hold up to 20 pounds. And when it comes time to remove the strip and switch things up, all you need to do is peel the adhesive strip away. All that will be left is a damage free wall.
Magnetic Paint
Another damage free option is magnetic paint. Yes, magnetic paint. There are several manufacturers that make this specific kind of paint, so you will have options to choose from. This is a great solution for hanging light items like pictures and notes.
Putty
An option that has been a mainstay in classrooms for years is putty. Do not sleep on this effective damage free hanging tool! Putty is particularly great for hanging things like posters and memorabilia. And using it is extremely simple and intuitive.
And there you have it! Three easy, available, damage free ways to hang decorations around your home. Try one out or try them all.
Even the most careful household is not immune to accidents. If you have walls that need mending, My Denver Painter would be happy to help! And once your drywall is repaired, we can paint your space so that everything matches and flows together.
By My Denver Painter 3-14-2022